Want to become an AFFILIATE of Bass Lessons Online?
Bass Lessons Online eCourse is a division of Creative Avenues
Become an AFFILIATE of Bass Lessons Online and earn 30% COMMISSION on each and every subscription and purchase your referrals make.
Your referral for each visitor lasts for 90 days and you can begin promoting our products right away at no cost and no risk to you.
You can earn up to $142.44 by referring just one subscriber!!!... and that subscriber may purchase add-on products, enabling you to earn even more.
How so? When your referral subscribes to the Beginner and Intermediate eCourse of Bass Lessons Online, you receive 30% of your referral's monthly subscription fees – each and every month of their continuing subscription! PLUS: You receive a $10.00 BONUS - just for signing up!*
It's that simple. Just click on the "Affiliate Signup" link below. You will be directed to a web page where you create your affiliate account (and a PayPal account if you do not already have one).
* Your payout begins once you have accrued a minimum of $30.00 in your affiliate account.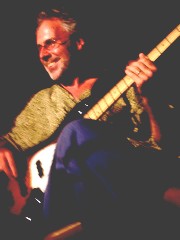 George Urbaszek
Creator of Bass Lessons Online
Bass lessons are supplied by Creative Bass
A division of Creative Avenues, ABN 22 323 614 466
Physical Address: 1/26i Coomburra Cres
Ocean Shores, NSW 2483, Australia
Phone: 011 (from USA) 00 (from Europe and UK) 61266802854
Email: lessons@creativebass.com