ORDER PAGE
(Updated 2 May 2016)
Intermediate Bass Lessons eCourse
YES! Please send me my 50 Intermediate-to-Advanced Bass Guitar lessons. I understand I'll also receive 2 BONUS LESSONS from the Professional series of Bass Lessons Online PLUS a six-month FREE subscription to the Creative Bass eMag!
Bass Lesson Videos are constantly being added to the Intermediate to Advanced series of Bass Lessons Online
(Currently there are 28 videos)
If you sign up now, you will get your bass lessons with additional video content before the price rise
My Guarantee: Your Lessons on Time or Three for Free
Only sign up for the Intermediate series once you truly understand and can demonstrate solid fundamental musicianship and bass playing skills. If you are not sure, look at the lesson topics on this web page: LESSON TOPICS
Many players overestimate their skills and struggle at true Intermediate level. So I suggest - if you feel you are in that situation - you sign up for the Beginner course to make sure you have the fundamentals truly covered and have left no stone unturned. (I am trying to help you get the best out of your bass course.)
To get 2 lessons a WEEK (6 monthly installments of $35.50 USD)
click the PayPal Subscribe button
(There is no lock-in contract.)
You do not need a PayPal account to use the free and secure services of PayPal when you use your credit card or debit card
IMPORTANT: After your PayPal payment is complete, PayPal will automatically re-direct you to the confirmation/opt-in page so you can begin receiving your lessons right away. If the re-direct does not occur, please press the "Return to Merchant" button to receive the re-direct to your opt-in page.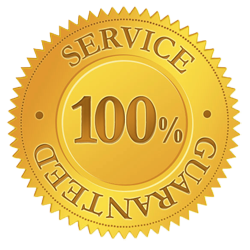 Terms of Agreement
Please read/download/agree to the processes and terms listed below. This agreement is between you and Creative Bass. (Go to the end of this page to view the physical address and contact details of Creative Bass.)
This agreement is based on mutual respect and on the basis that you are getting a great deal.
1. As soon as your payment is processed by PayPal you will receive immediate confirmation of your successful payment and you will be re-directed to a web page where you will be asked to confirm your subscription to Online Bass Lessons via an opt-in verification form. You must click the "submit" button to verify your subscription status and gain immediate access to your first lesson via a Welcome email.
2. Your Welcome email will also contain a link (URL/website address) from which you can click straight through to your first lesson and download it.
3. You will receive two weekly emails with new links to each lesson. Lessons will be provided semi-weekly (as opposed to a batch of multiple lessons) to enable your continual progress and to avoid the "buy-the-book-look-at-a-few-lessons-then-forget" effect.
4. You will receive a User Name and Password to access (and download, if you wish) your lesson files via a password-protected folder.
5. You agree to not forward your lessons or lesson links to third parties. If you are in breach of this agreement, Creative Avenues reserves the right to terminate our agreement with no refund and no access to the balance of lessons.
6. Creative Avenues will do its utmost to provide customer satisfaction in regards to lesson quality, reliable delivery and prompt customer support in email format (please take time zones into consideration).
Bass lessons are supplied by Creative Bass
A division of Creative Avenues, ABN 22 323 614 466
Physical Address: 1/26i Coomburra Cres
Ocean Shores, NSW 2483, Australia
Phone: 011 (from USA) 00 (from Europe and UK) 61266802854
Email: lessons@creativebass.com